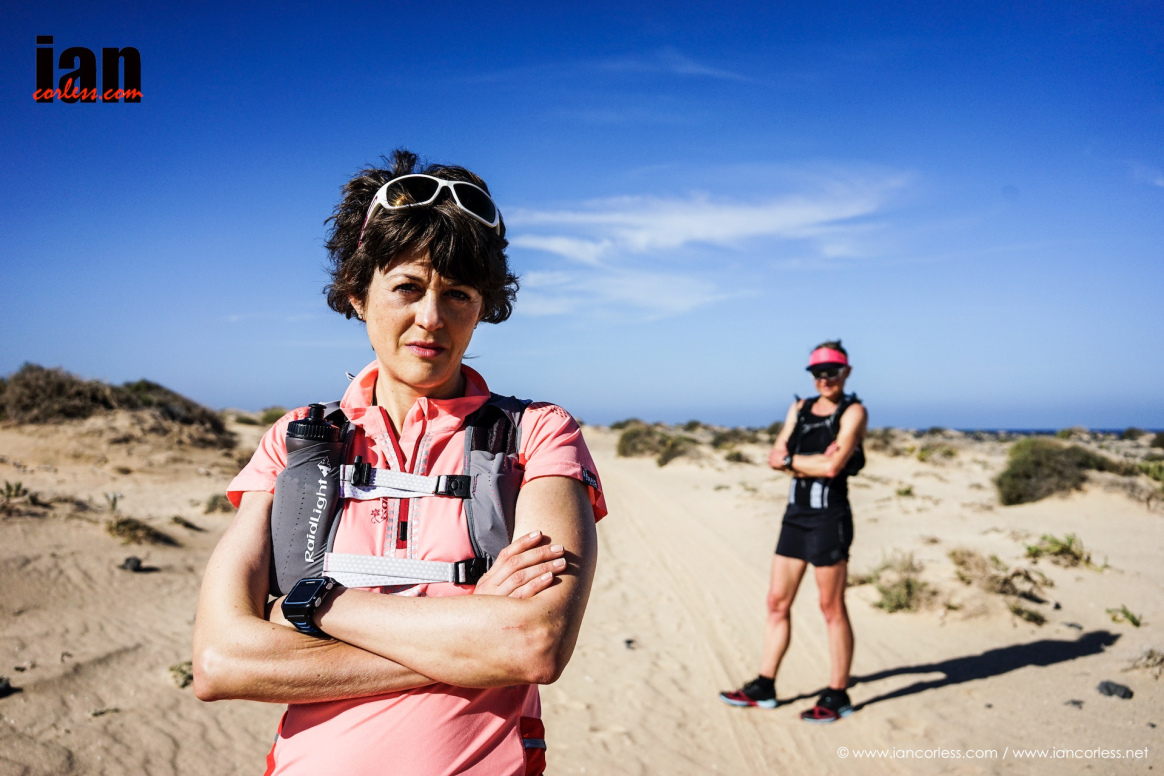 I had the great privilege of coaching at a training camp in Lanzarote in Jan/Feb 2016 together with Ian Corless, Niandi Carmont and Mariepaule Pierson. This was a week designed to prepare those who have an upcoming multi-stage race planned. There were 27 of us in total of which the majority are going to run (or walk) the Marathon des Sables in April. We also had participants doing the Cape Wrath ultra in Scotland in May, the Richtersveld Wildrun in South Africa in June, and London Marathon.


Lanzarote provides a fantastic environment in which to train for multi-stage (particularly desert) ultras. There are dirt roads, sandy tracks, stony paths, beaches, sand dunes and plenty of volcanos with sometimes steep and technical ascents and descents. All of this perfectly simulate the the varied, technical terrain you can expect to encounter in a multi-stage event. The base of our training camp, Club La Santa, provided the perfect place for relaxation and cross training opportunities. It's also a great place to bring a partner.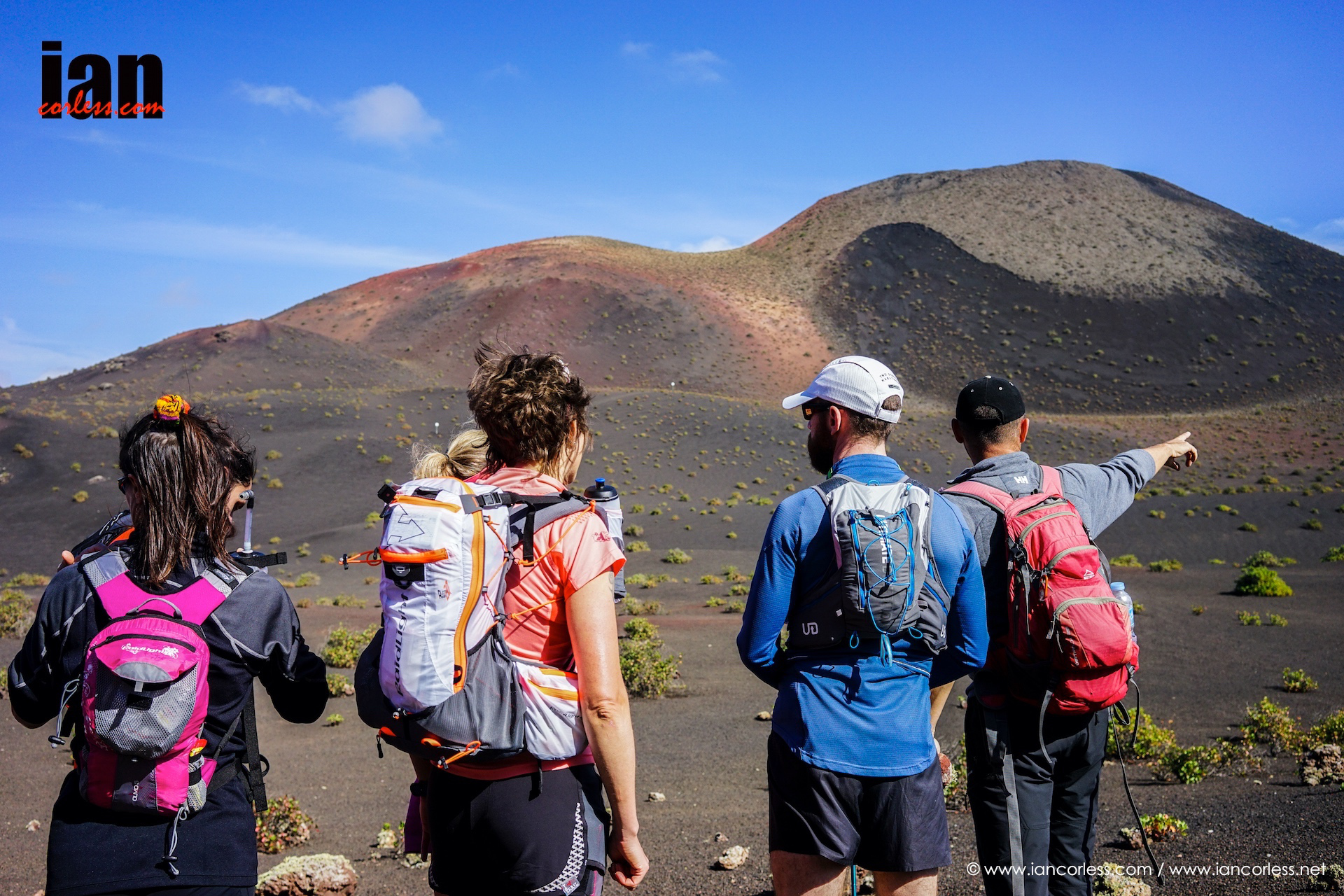 As always with these types of events, people are a bit apprehensive in the beginning. It is common to think that everyone else will be better than you, will have done more training, will be more prepared and so on. Once you get to know the others in the group you realise that this is not the case and in fact that most people have the same questions as you and that there are many others at similar level of experience and fitness. Our group of participants quickly bonded and we had a great atmosphere.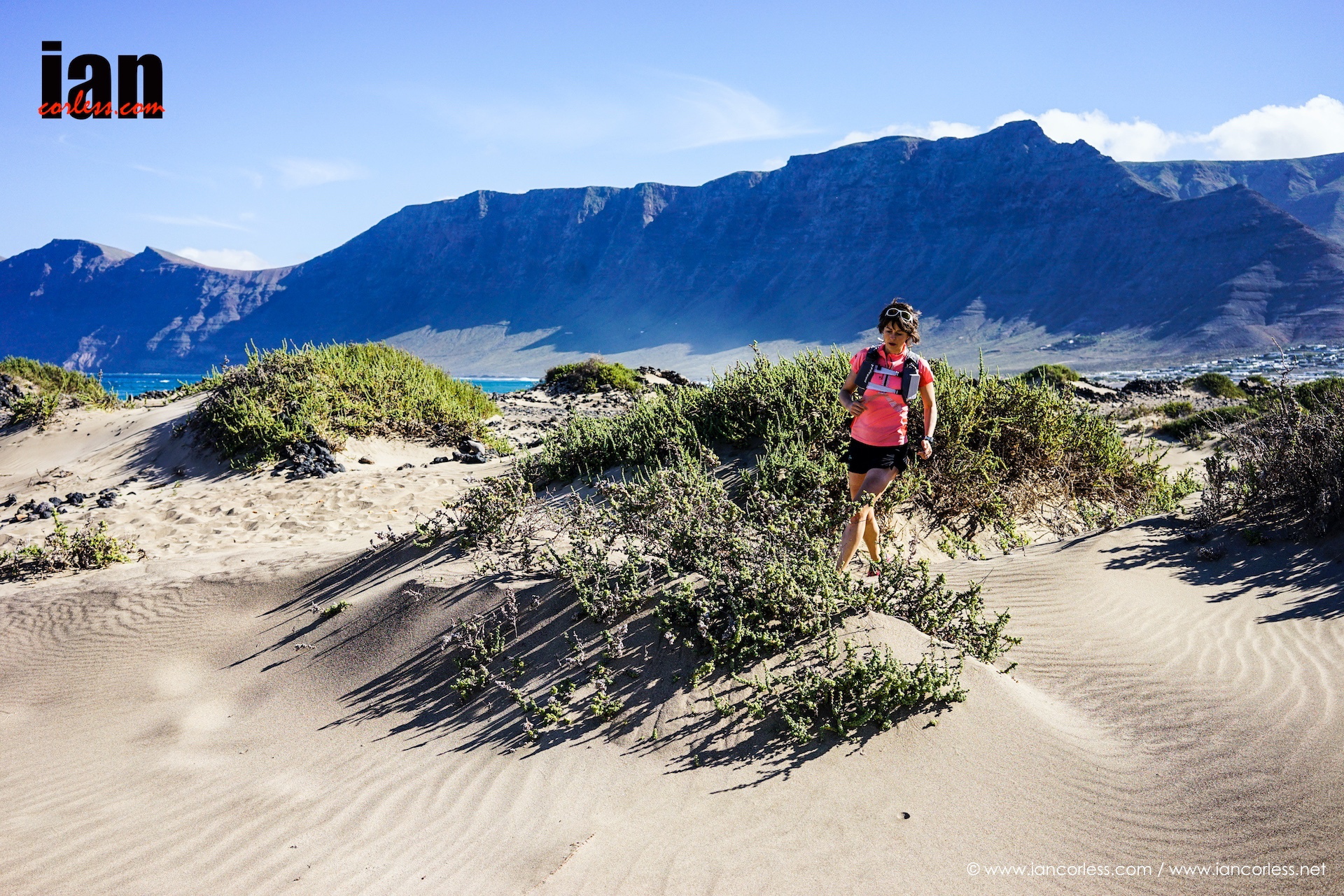 During the week we had three or four groups for our runs every day based on ability and it was possible to drop back or advance during the run if needed. We covered in the region of three to six hours running or walking per day split over two sessions (a main session and a short recovery session) and we also had scheduled talks during the week to cover topics that are important for multi-stage racing. These included things like compulsory and non-compulsory equipment, how to pack your backpack, foot care and foot taping, nutrition and hydration.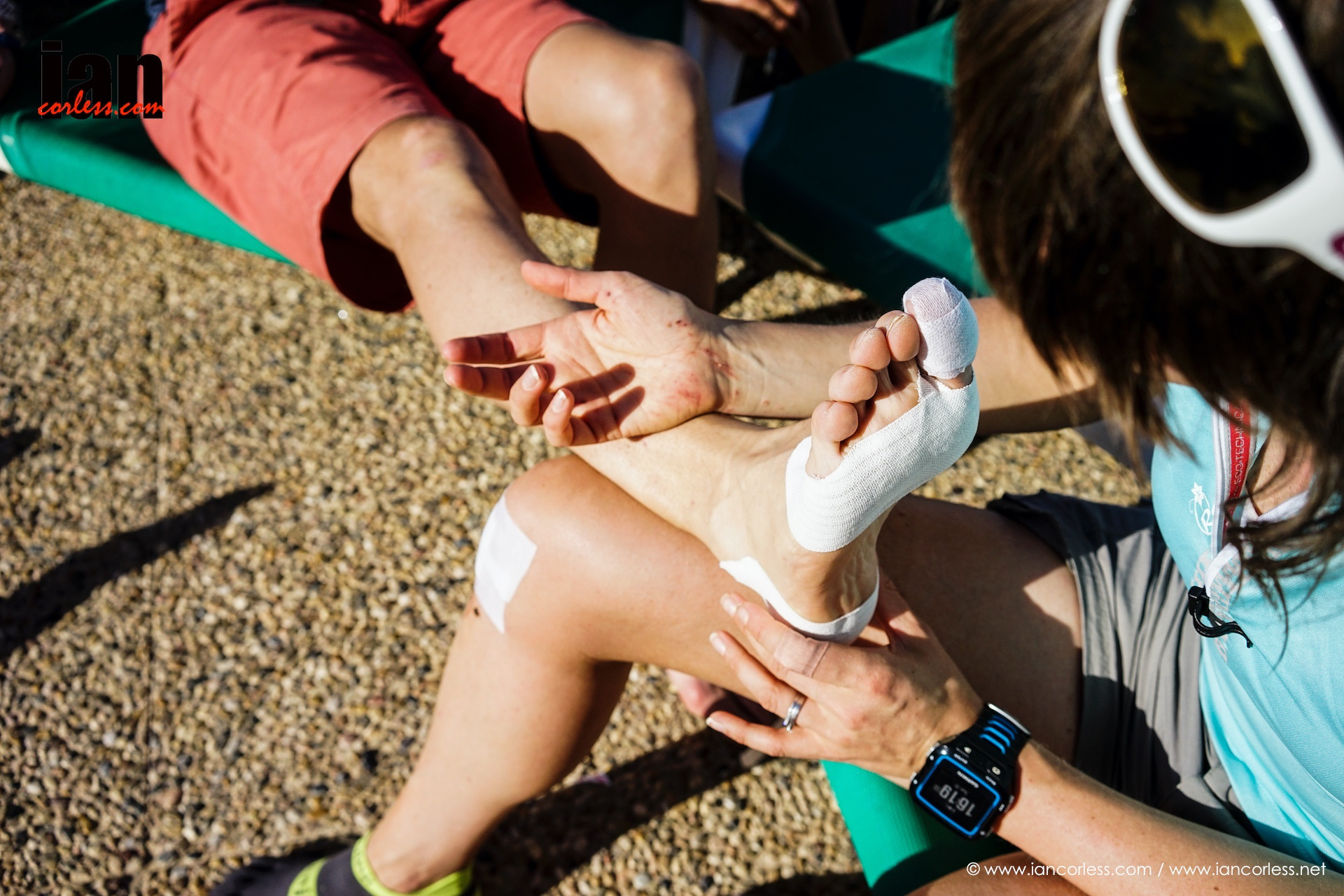 The highlight of the week was our overnight bivouac camp in a volcano. We ran with loaded backpacks to our overnight camp, had freeze dried meals for dinner, slept under the stars in a volcano and ran back the next morning. For most people this was an invaluable experience that helped them understand what of their current clothing, food and equipment worked vs. didn't worked and what they would now need to change.


I hope that everyone got out of this week what they wanted. I thoroughly enjoyed it myself and I love supporting people in their journey to achieving their running goals. Feedback was incredibly positive, here is what a few people said:
"I knew that it would be good but I had no idea it would be this good. It has by far exceeded my expectations and ticked all my boxes. I have had so much information. In fact, knowing what I know now, I have no idea how I would have coped without it. The people, the atmosphere, and the sincerity from the coaches to genuinely wanting to help us has been fantastic"  Simon
"Before coming on this camp I wasn't looking forward to the race but now I am. I feel a lot more confident" Alan
"As I reflected on the camp I realised that at no point have I been told what to do. I have been given a lot of information and several different perspectives to help me form my own view of what is right for me." Paul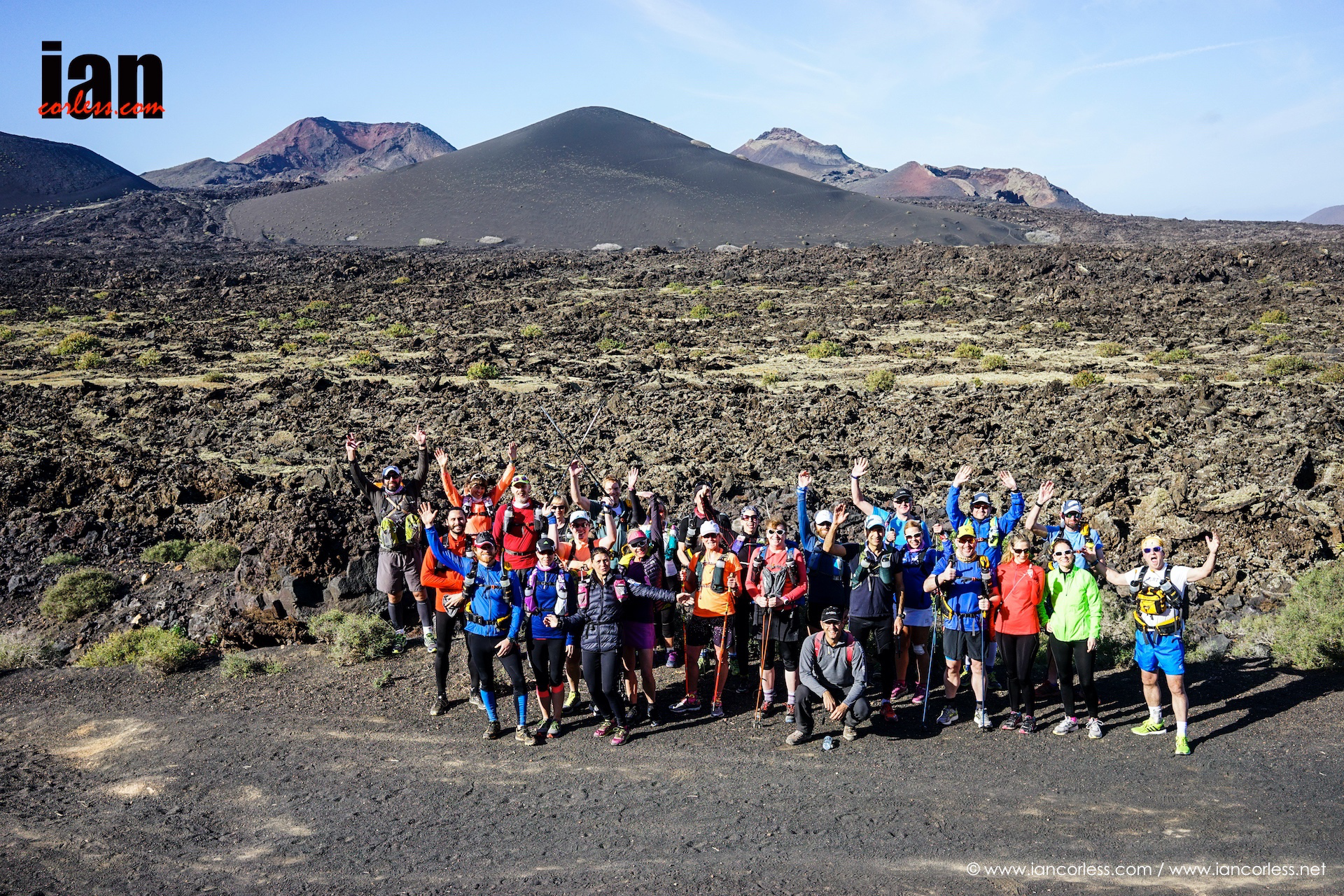 You can read all the daily reports by Ian Corless via the links below and check out the stunning photos. If you are interested in joining for our 2017 camp, sign up here.
If you are interested in coaching for you next multi-stage event, check out my coaching services and training days at UltraCoach.
Daily Reports from the training camp
Day 1, Day 2, Day 3, Day 4, Day 5, Day 6 & 7
My Clothing and Equipment
Here is a selection of clothing and equipment I used in Lanzarote:
Raidlight Skort (running skirt)
Raidlight Easy Trail Shorts
Raidlight Stretch Raider Shorts
Raidlight Performer Top
Raidlight Ultralight Shell Jacket
Sleeping Mat: Therm-A-Rest Prolite Small
Sleeping Bag: Raidlight Combi Duvet
MSR E-Lite Bivy Bag
Kovea Spider Gas stove
Raidlight Desert Raid 20l Backpack
Raidlight 800ml Classic Bottles
Raidlight Responsive 8l Race Vest
HOKA ONE ONE Challenger ATR
HOKA ONE ONE Speedgoat
HOKA ONE ONE Huaka (Perfect on the unforgiving terrain. I also used these in MDS 2016 with very good result!)
Injinji toe socks
Yeti Companyon Argon Body Warner (ultralight down vest)