Richtersveld Transfrontier Wildrun overview available here.
On Day 3 we started out with a few technical trails following a short road section, and eventually reached the 'Springbook flats'. This is a magnificent and vast plateau at 600m above sea level. Springbook used to migrate here to take advantage of the grass that followed periods of rain. I was running with Linda Doke for much of this and we were chatting about this and that. This was nice because the flats were enormous and seemingly never-ending.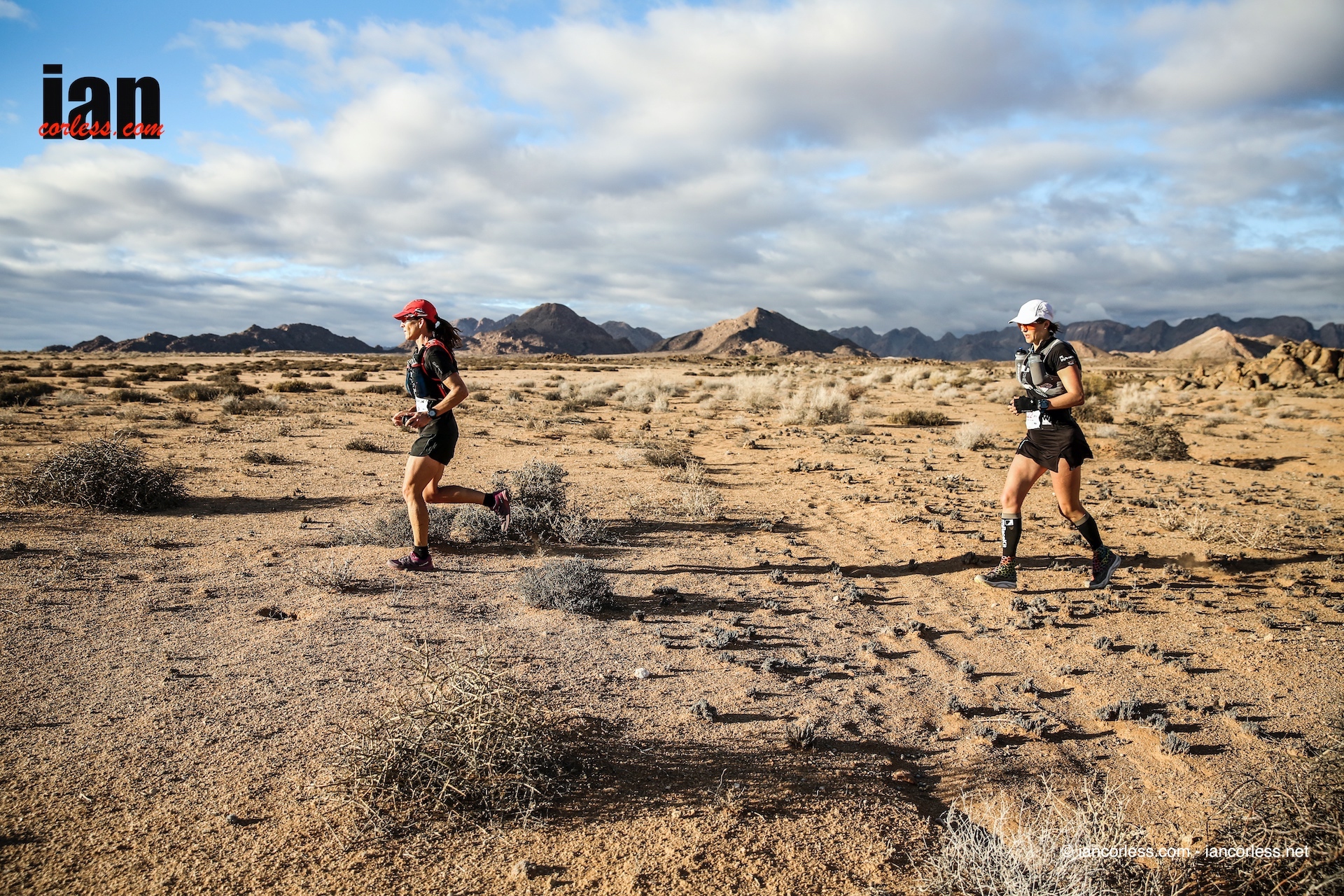 We eventually reached a more technical trail that took us to the foot of the Tatasberg. I had dreaded these boulder towers before the race but starting to climb the giant granite sheets and weaving in and out of the boulders was more fun than anything. The correct route had been marked (the only section on the course to have markers) and I followed the markers strictly. It was easy to see how you could get lost for hours in this labyrinth of giant boulders if you were not careful! I was grateful that my left hand was now starting to improve, as I needed it for support on some of the moves climbing through these giant slabs. The views behind us were breath taking; a truly unique place and one of my favourite moments of the whole race.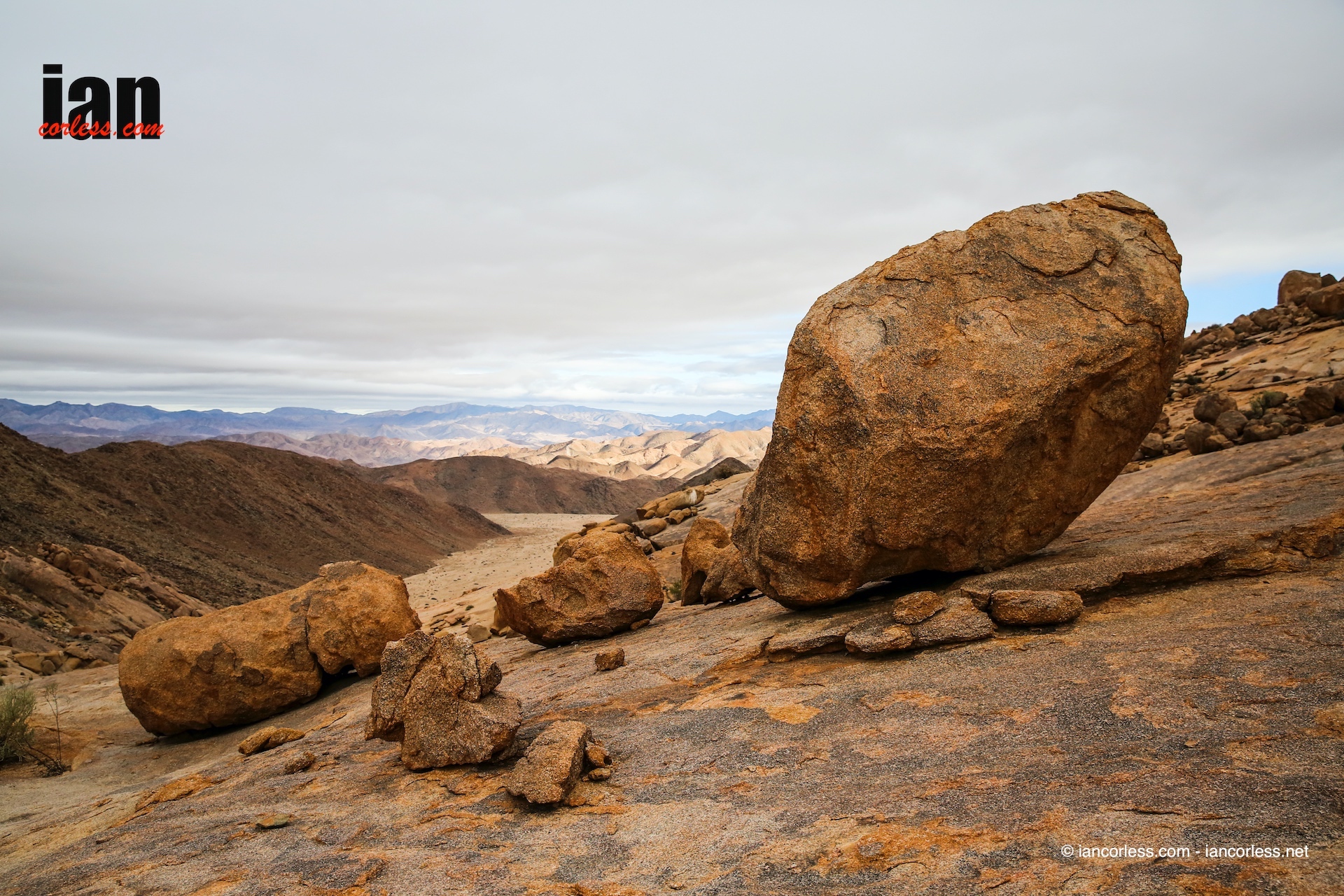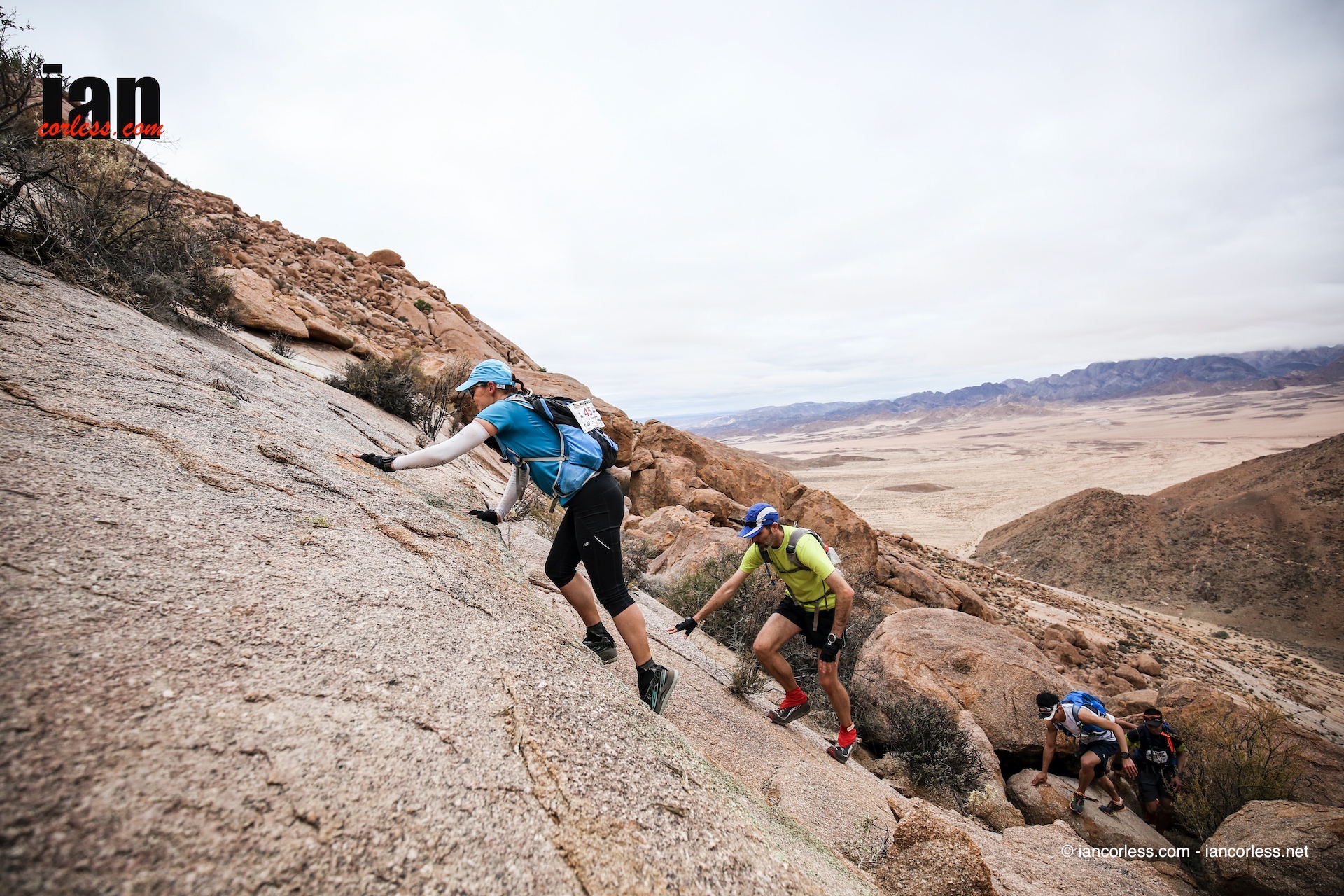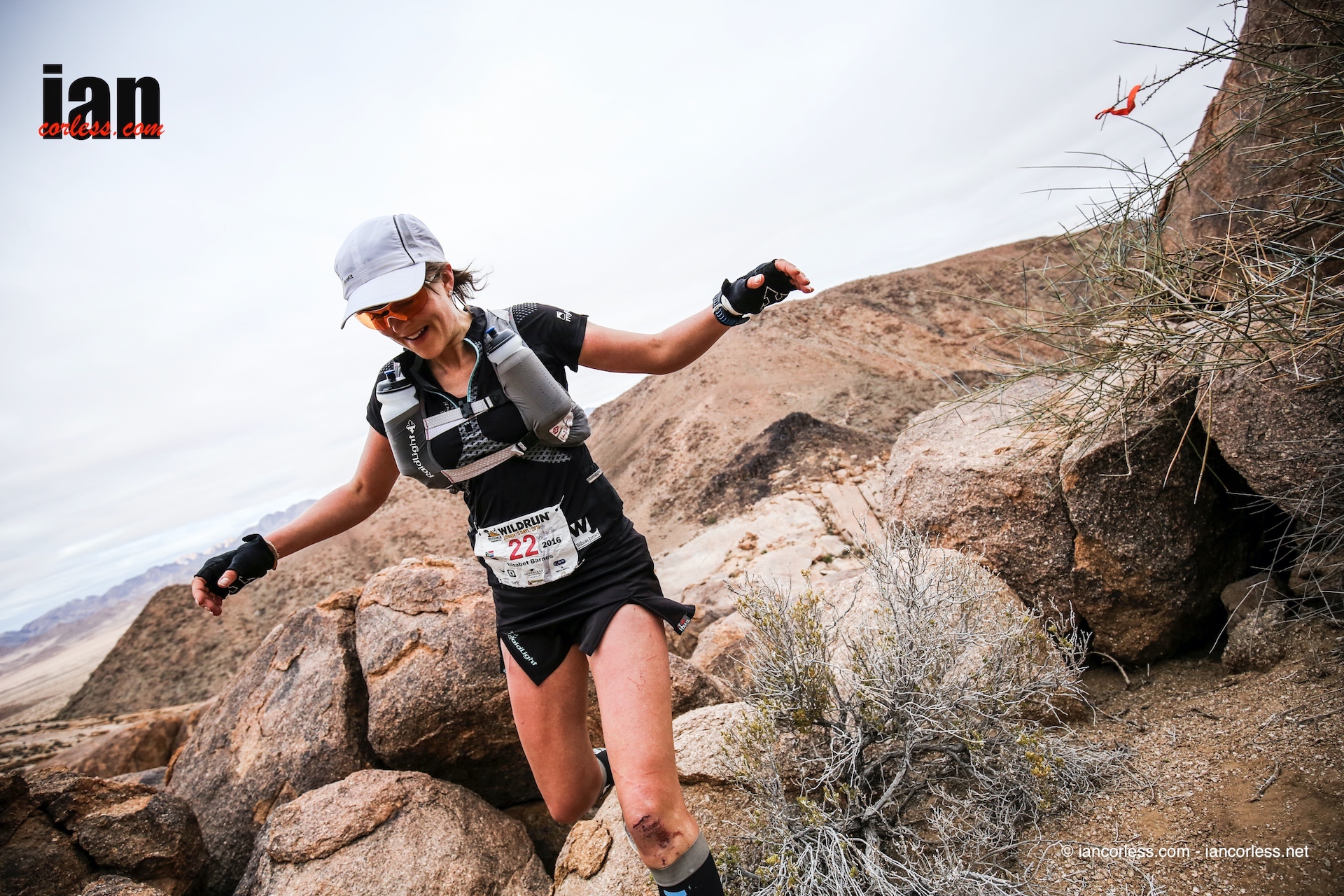 We reached one of the Tatasberg summits and then descended down to the aid station. I was with Linda and Stephen Cunliffe. Stephen had been one of the fastest runners and in contention for the men's podium but had sadly twisted his ankle on Day 2 and was now, like me, forced to taking it a bit easier.
From the aid station now laid a 10km sandy track all the way down to the Orange River and it was downhill. I was ecstatic to find that the track was not only relatively firm but also fairly smooth and free from too many rocks. I set off running and soon found I was on my own. I learnt later that the others could not keep up with the pace I set here and by the time I reached the finish 20km later I had pulled away by 30 minutes. It was just refreshing to be able to run after what for me had been a lot of hiking and negotiating rocks on trails of varying technical degree. I finished this stage 2nd lady and 5th overall. My main goal was to put some time between me and the women behind me before the long day and I succeeded in that.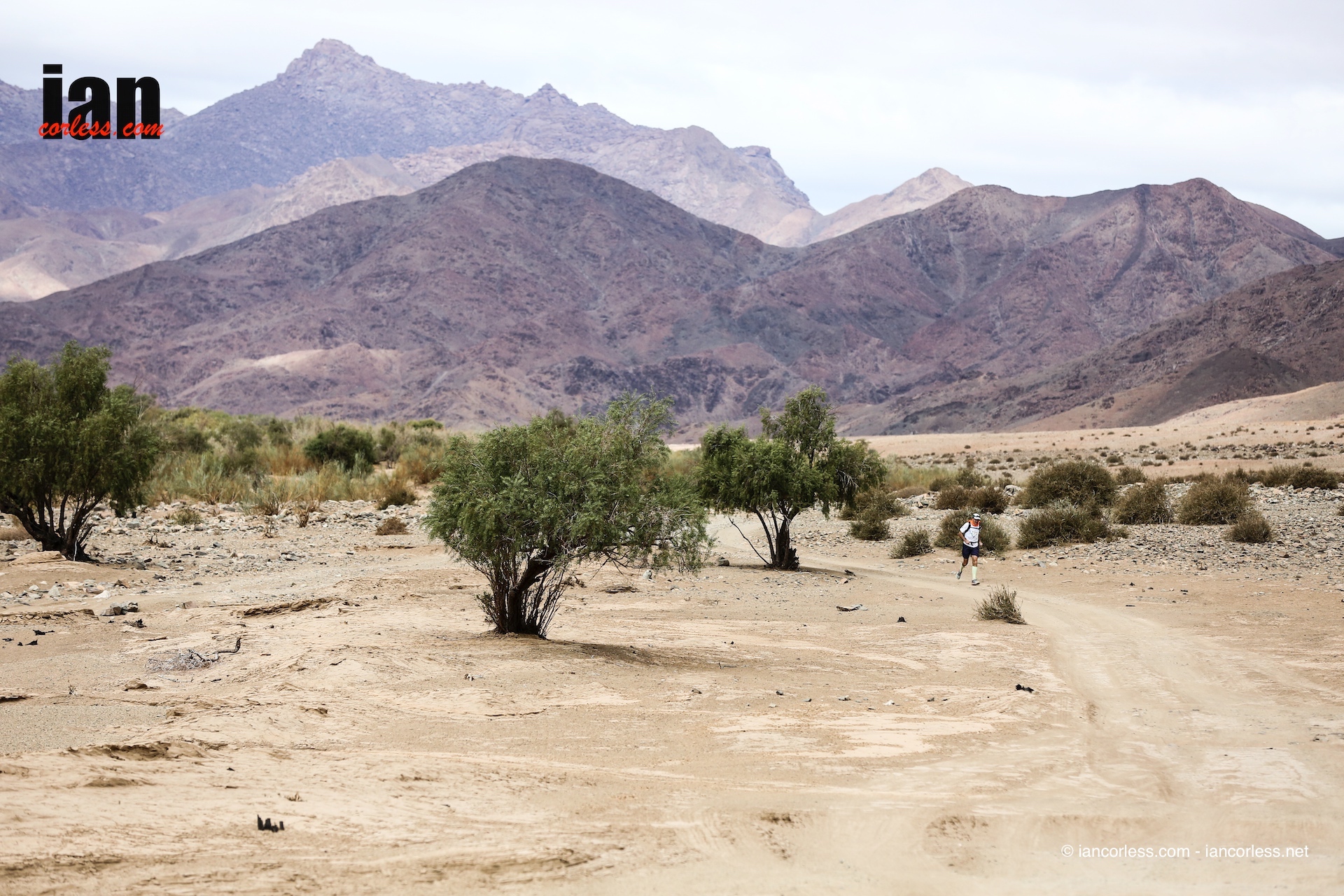 Coming in to the campsite was incredible and possibly one of the most beautiful places I have ever experienced running in. A rock was towering to the left of the sandy track whilst lush and intensely green trees were lining the right. In the gap that formed ahead blue skies and mountain silhouettes appeared in the distance. As I got closer the Orange river appeared on the right hand side and I entered the most beautiful camp site and the finish. Jo Williams, Tobias Mews and Daniel Meyer had all arrived not long before and we went for a cold "recovery swim" in the river, which was very refreshing.
In the evening we enjoyed a talk from Pieter Van Wye, a very passionate botanist and bottomless source of knowledge about Richtersveld. He told us about the strategies of plants and wildlife to protect themselves from heat, draught, wind and sand, which was fascinating. Pieter did a couple of talks throughout the race and I thought it was a very nice addition to the experience to be educated about the place we were in. I think we all felt that it was a great privilege to be able to visit such a remote and arid wilderness, something that very few people will ever experience.
All daily race reports & kit list: