In November 2018 Sondre Amdahl and I did the popular Three Passes Trek in the Himalayas of Nepal. We didn't have any porters or guides, and we carried all of our equipment ourselves. Apart from some healthy energy bars and snacks which we brought with us (knowing the supply would be limited), we bought all our food and drink along the way and we stayed in lodges.
Here follows the kit list of what I took for this trek. The combined weight was approximately 7kg and I had more than I needed. Most trekkers carry far too much. It is not uncommon to see people with twice or three times as much. If you have a porter of course you can get them to haul around a great deal of luggage around the mountain but why should you? If you carry it yourself, trust me: at 5000+ metres of elevation, on steep ascents or descents, this is not much fun! Going light gives you freedom and there is really not very much you need as long as what you bring is functional and fit for purpose.
This kit list is similar to what we had for our fast hiking trip to Everest Base Camp and it can apply to any similar trek and also to the Everest Trail Race (ETR). However if you do a race you should scrutinise the list and shave a few things off to get the pack weight down further. I would recommend around 5kilos for the Everest Trail Race for example. The main difference between doing the Three Passes Trek, or indeed the Everest Base Camp Trek, and doing the Everest Trail Race, is the elevation. During the Three Passes Trek you spend a significant amount of time around or over 5000m elevation. As such you need some warmer clothing, some of which you don't need if you race ETR, particularly not all the gloves and mitts I had, but I did use them all on our trek.
We did this trip in November. Research the weather conditions for your chosen time of year and adjust accordingly. If you plan to do your trek in winter with snow and ice this demands different equipment.
In order to achieve a light weight you need too look at high quality materials, particularly high fill power down for the sleeping bag and jacket. If you don't, or if you prefer synthetic alternatives, you have to carry more weight and more volume so you will need a bigger backpack than what I suggest here.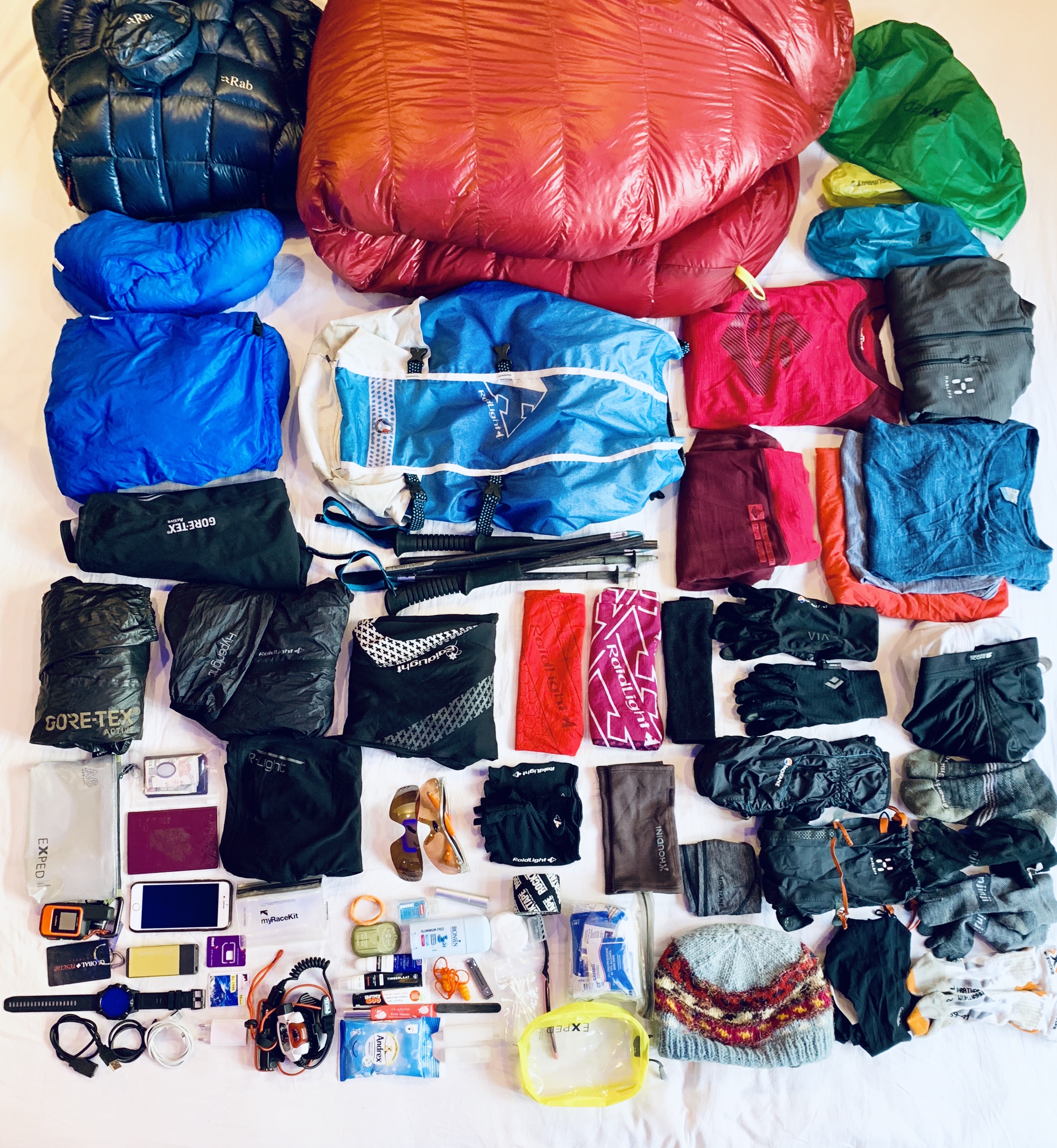 Footwear & socks
Sleeping
Backpack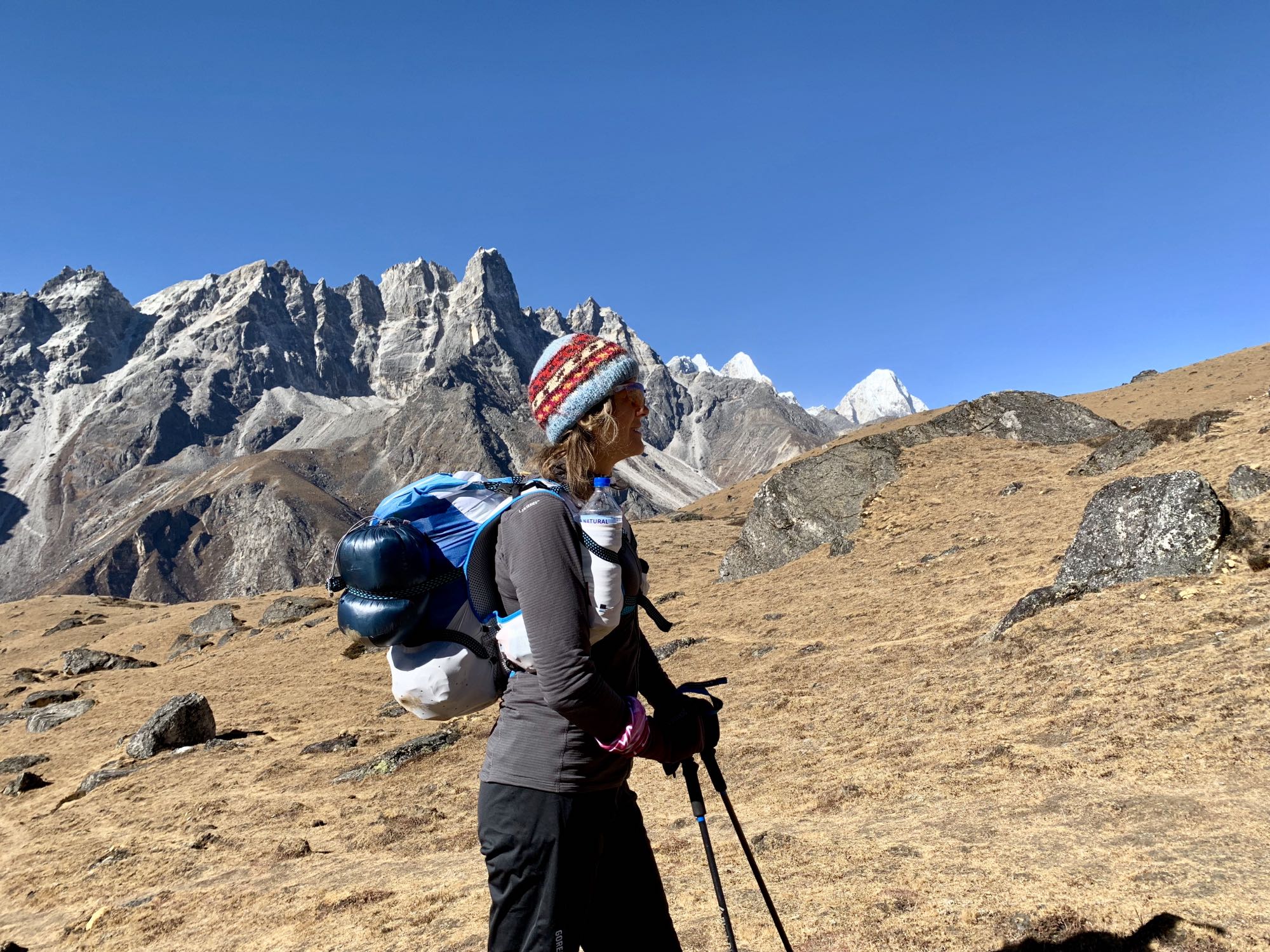 Clothes
Electronics
Personal care and various other items
Food
You can buy all food, snacks, water and drink at regular intervals along the way. As such it is not necessary to carry food in advance unless you have specific dietary requirements. The quality of snacks you can buy is typically limited to "junk food" such as Snickers, Mars bars and crisps. If you want something healthier it can be a good idea to bring it. Dried fruit and nuts is available in some shops, particularly in Namche Bazar.